The Chicopee Register published its first edition on September 10, 1998 and was immediately embraced by area residents. The newspaper staff prides itself on delivering innovative and enlightening coverage to the 54,000 residents of this city, the second largest in Western Massachusetts. The goal of the Turley family was to create a community paper in the city that residents could call their own. That goal was met with much success, and the Chicopee Register has truly become "What Chicopee Reads For News."
Rich J. Wirth
Editor
rwirth@turley.com
Hailing from Pennsylvania coal country, editor Rich J. Wirth has called western Massachusetts home for the better part of 40 years. Holding a bachelor's degree in English (Journalism concentration) and a minor in Mass Communications from Framingham State College, he joined Turley Publications in September 2001 as a full-time staff writer for The Register, covering numerous beats including town government, public safety and education. He was promoted to editor of The Southwick Suffield News in 2007, executing event coverage in a dual-state market that included Southwick, Granville and Tolland, Mass., and Suffield, Conn., for four years. After a brief hiatus, he returned to Turley Publications in 2012 as a correspondent for The Register, re-establishing connections in the town that had become his "second home." Coming full-circle, he was named editor of The Register and The Chicopee Register in October 2016. He is also the founding editor of Living Spaces, a Turley niche publication that celebrated its 10th anniversary in 2016. The shelter magazine has featured more than 90 homes in 34 local communities since its debut in 2006. A trivia buff, he enjoys music, camping and anything pop culture.

Luis Fieldman
Staff Writer
lfieldman@turley.com
Luis Fieldman graduated from the University of Massachusetts Amherst with a bachelor's degree in 2017, double majoring in Journalism and Social Thought & Political Economy. He's written for student-run publications such as The Daily Collegian and The Amherst Wire, covering local news, events, and music. He interned for The Daily Hampshire Gazette's art section in 2016, writing about the city's vibrant collection of painters, musicians, and craftspeople. He joined The Sentinel and The Wilbraham-Hampden Times as a part-time staff writer in August 2017 before transitioning to The Register and Chicopee Register in November.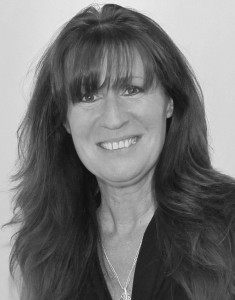 Wendy Delcamp
Sales Representative
Wendy Delcamp has been part of the Turley Publications advertising team since 1998. She enjoys spending time with her family and living on the lake in Southwick. "I love my job," Delcamp says. "It's wonderful meeting customers who truly become friends. With Turleys' 15 quality publications our advertisers get great results. I look forward to meeting you to create an advertising plan to suit your needs."

David Henry
Freelance Photographer
David was born and raised in Chicopee and graduated from Chicopee High. He was retired after a long career with the Air Force and wondered what to do next. A friend suggested he take his love of photography and do something he would enjoy in his retirement. After a kind of unofficial internship with Turley, where he learned as much as he could as fast as he could, he became a regular for the Turley papers. He then started a web site www.sweetdogphotos.com.